Steps to link your NTUC Link! Membership to your account
March 16, 2022 / Stamford's Admin
Note:
You need to be already be a Stamford Catering website account in order to earn/redeem your NTUC Link! points.

If you do not have a Stamford Catering account, kindly register for one first.
Method 1 (Recommended Method):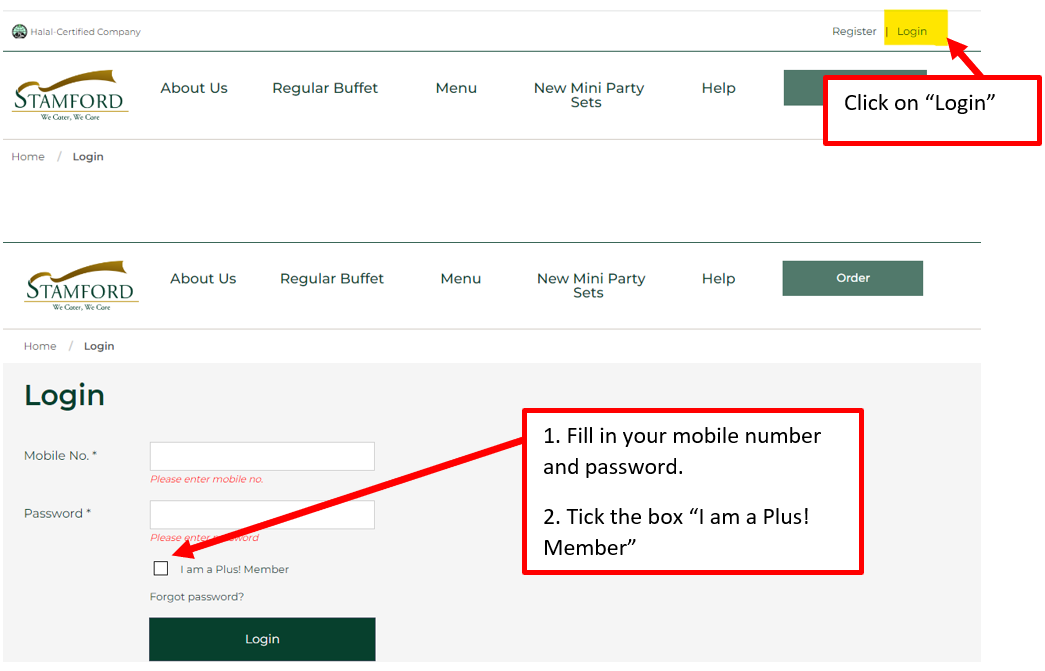 Note:
If you don't have an existing Stamford Catering website account, please sign up for an account and perform the above steps.
Method 2:
At the checkout page, there will be a pop-up prompting you to register/login. Check the "I am a Plus! Member" box and key in your mobile and password.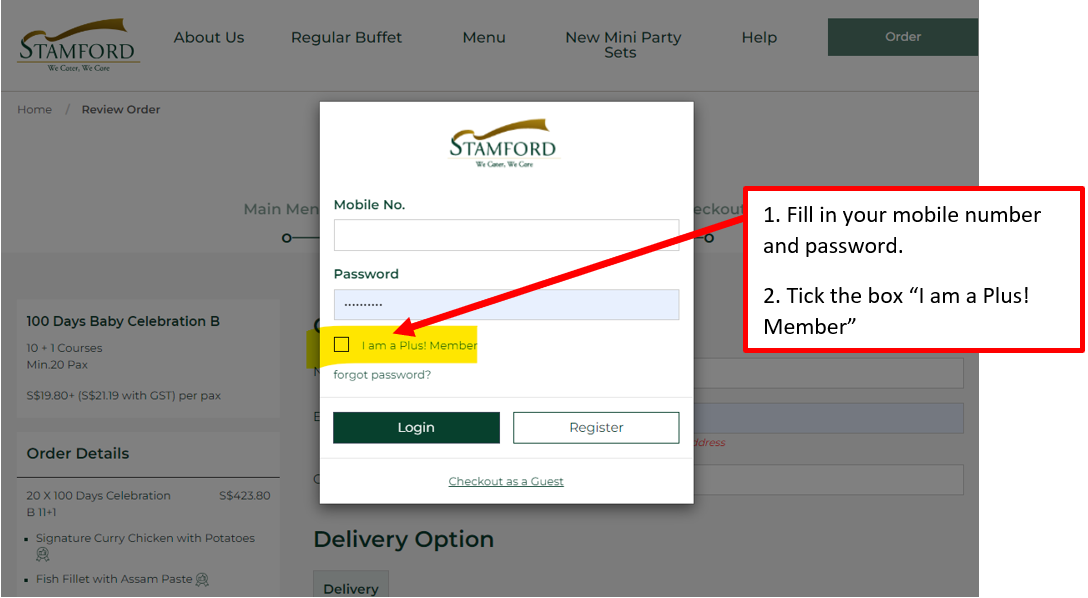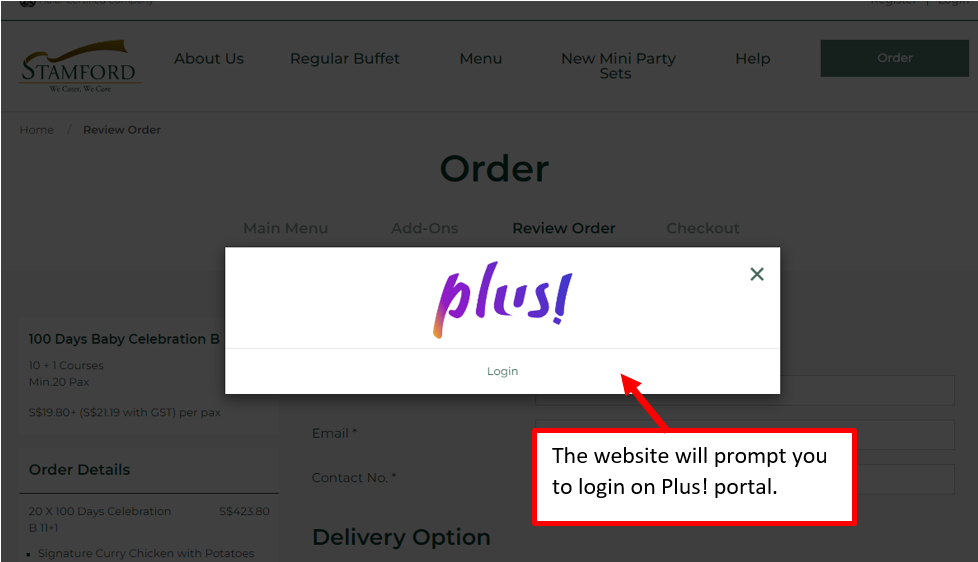 You'll be directed to Link portal to login.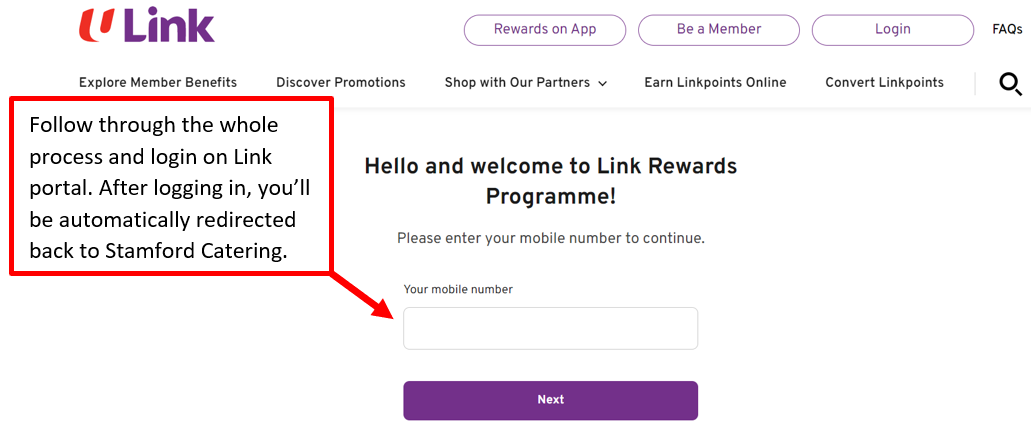 You can continue to place your order. For assistance, kindly call 6852 3338 or email sales@stamfordcs.com.sg.