Church Wedding Buffet Catering Testimonial
We were thrilled to be part of Justus & Jacey's Wedding Celebration recently and so heartened to receive such kind words from the couple! Kind words as such motivate our team and inspire us to keep delivering our very best to our clients. 💪
Thank you Justus & Jacey for letting Stamford Catering be a part of your joyous occasion and we looking forward to serving you guys again!
On the 12th of August 2023, we celebrated our Holy Matrimony at The Church of St Vincent De Paul. We were glad to have engaged Stamford Catering as the caterer for our 200 guests.

We heard great things regarding the set up and food variety from our guests. The presentation was beyond our expectation and Stamford Catering was very punctual in their set up and were in and out of the church very swiftly for the set up and tear down. We especially enjoyed the wasabi prawns, the live stations namely the Beef Carving that was served with mashed potatoes. Our only regret was that we did not have enough time to take 2nd servings of the delicious food!

We got the customised wedding package with our choice of wedding theme – Idyllic Pampas. Throughout the whole wedding preparation, Jenny Ng was the one coordinating and assisting us. She was very professional and accommodated to our requests whilst also giving suggestions in terms of the dishes that will go well with regards to the dynamics of our guests. At one point very close to the wedding, we realised we forgot to request for table cloths and despite the short timeline, she was able to help us get it settled. It was a breeze working with her. Based on our experience we are confident that we will be using Stamford Catering for our future family events and will definitely recommend them to our families & friends!

Justus & Jacey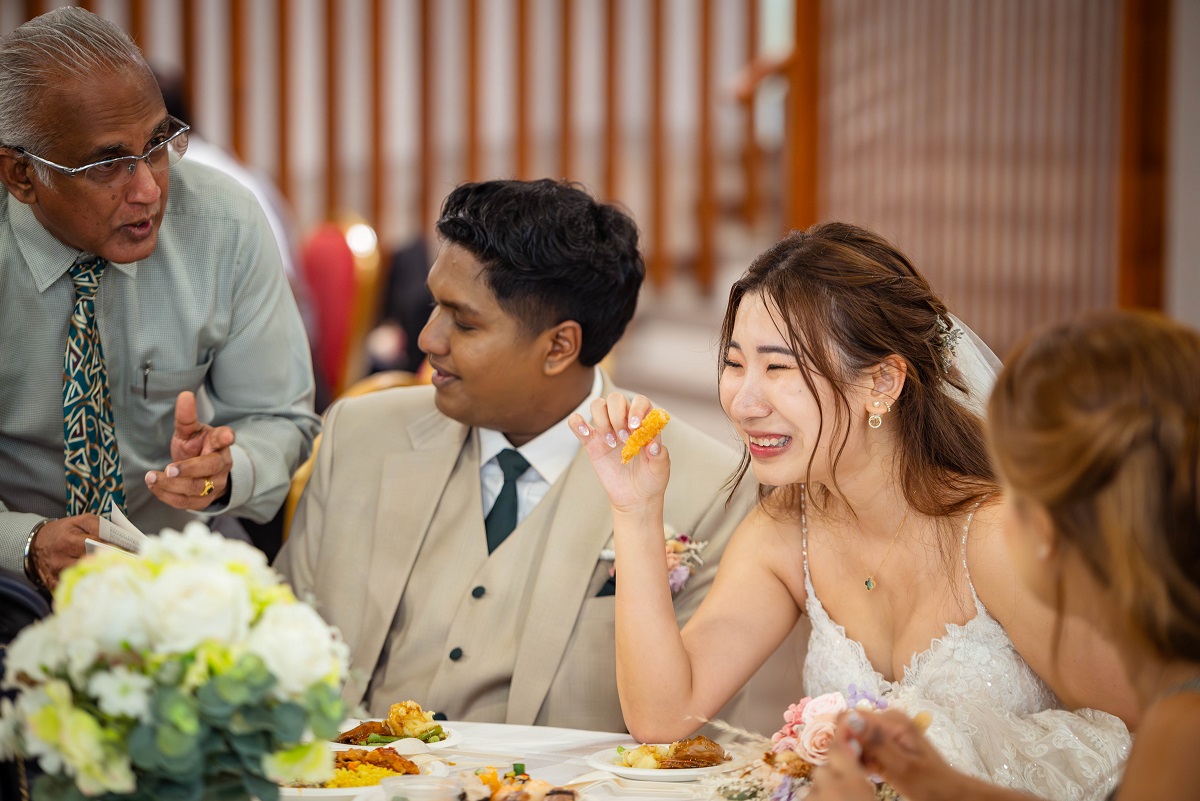 For Wedding Buffet Catering, call or email us below!
🌐 https://shop.stamfordcs.com.sg/menu/wedding
☎️ 6852 3338
📧 sales@stamfordcs.com.sg