Live Station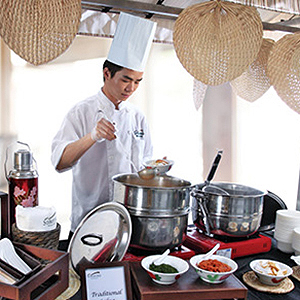 The Benefits of Live Station Catering in Singapore
Hosting a successful event is a lot harder than most people think. Without an adequate plan, it will be hard to make an impression on the guests who attend an event. When trying to plan a great event, one of the most important things a person needs to figure out is what type of food they will serve. For years, event planners have used live station catering in Singapore to add more appeal and variety to their parties. Finding the best live station catering services will not be easy without some research. Read below to find out more about the benefits that come with having live cooking stations with professional chefs.
A Variety of Great Foods
If a person uses a traditional buffet at their event, it will severely limit the selection of foods guests are able to partake in. Rather than putting these limits on guests, a person will need to think about using live stations. Each of these stations will have a certified chef there providing guests with customized and delicious food.
When attending an event, people want to feel like every detail has been planned out. Showing guests they are appreciated is easy when providing them with live food stations.
Make a Big Impression
There are some people who view buffets as impersonal and unappealing. If a person is wanting to add a luxurious element to their event, live food stations are definitely the way to go. When hiring a company to provide these types of catering services, be sure to find out more about the variety of foods we can offer. Usually, providing quality Roast New Zealand Ribeye Carvings or even Sizzling Hot Kebabs is a great way to get the most out of these stations. While these menu selections may be a bit costly, it will be well worth it. The right professional live cooking stations can make an event special and far more memorable.
Instead of getting in a hurry, a person will need to take the time to weigh all of the catering options they have. Working with a catering company that has live food stations in their specialties is a great way to ensure this part of the event goes off without a hitch. If you have any questions, reach out to us at Stamford Catering and we'll be ready to assist!