Catering On A Budget: Tips For Planning Affordable Meals
August 8, 2023 / Stamford's Admin

Planning the catering for your party on a budget can be challenging but not impossible. With the right strategies, you can still serve delicious meals without breaking the bank. By making astute choices and considering cost-saving options, you can create a memorable dining experience for your guests while staying within budget. So how can you achieve this goal? Read on for our practical tips!
Tip #1: Go with bento catering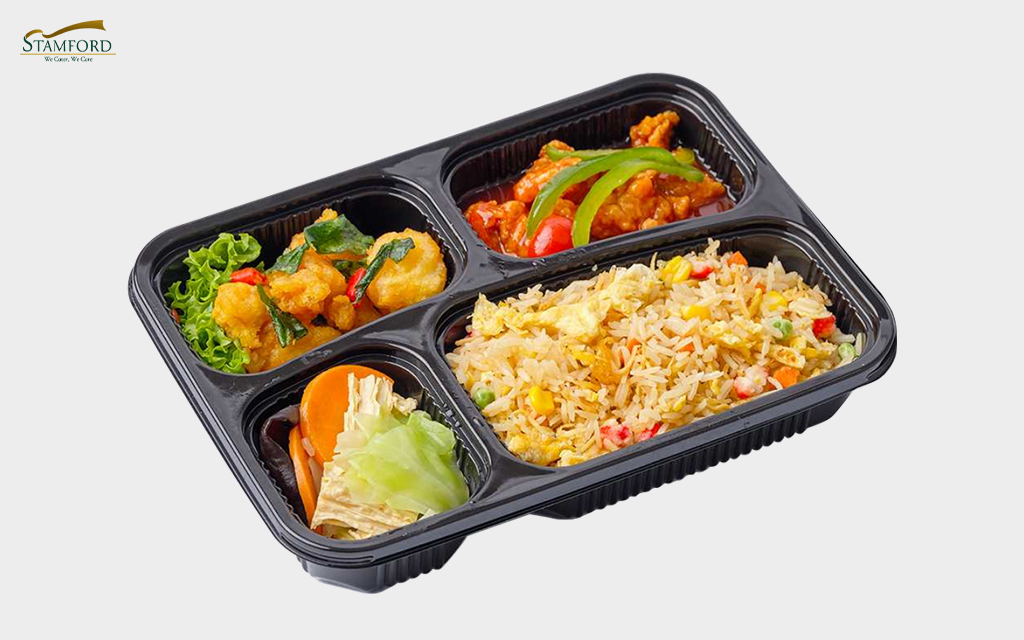 Just because you are working on a tight budget does not mean you cannot provide your guests with various dishes to sample. With a convenient and compact way to serve multiple dishes, bento catering is ideal for budget-conscious events. Each attendee receives a pre-portioned meal, which can be customised to accommodate different dietary preferences and offer a visually appealing presentation.
Moreover, each serving contains a healthy mix of protein, carbohydrate, antioxidant, and fibre options, ensuring guests enjoy a well-balanced and nutritious meal. Each portion is also carefully curated to satisfy their cravings while ensuring they do not lose interest in the food, helping to prevent food wastage.
Learn More: Why You Should Consider Bento Catering
Tip #2: Consider self-serve buffets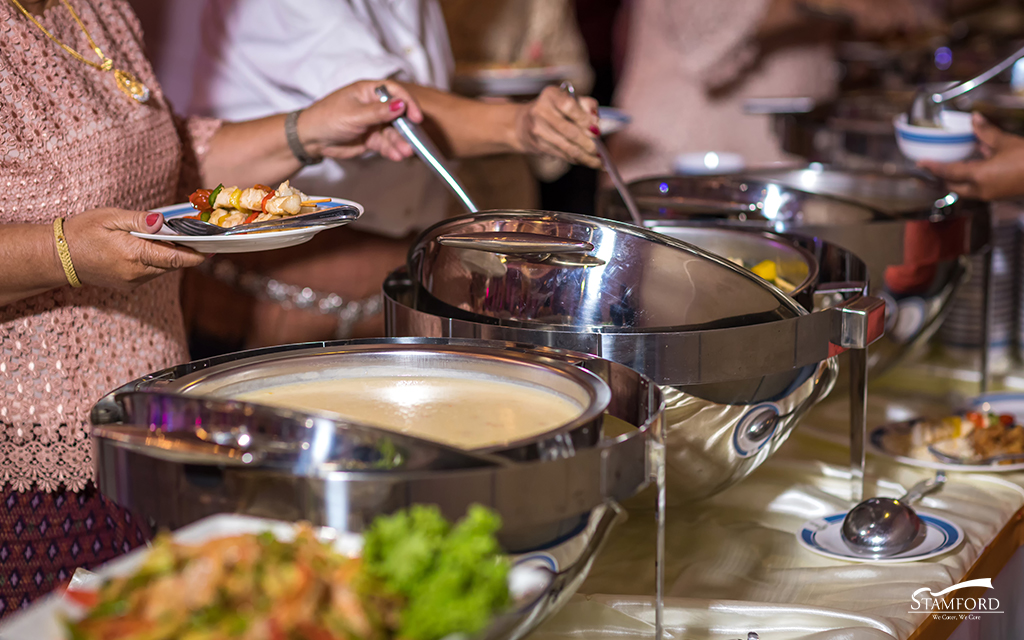 Sit-down meals can take up a significant chunk of your event budget. So if you are organising a party with a huge guest list, you may want to consider a self-serve buffet. Buffets allow attendees to help themselves, eliminating the need for extra staff to serve individual plates. This approach to catering also provides flexibility, as your guests can choose the dishes they prefer and control their portion sizes.
Tip #3: Opt for cost-effective cuisines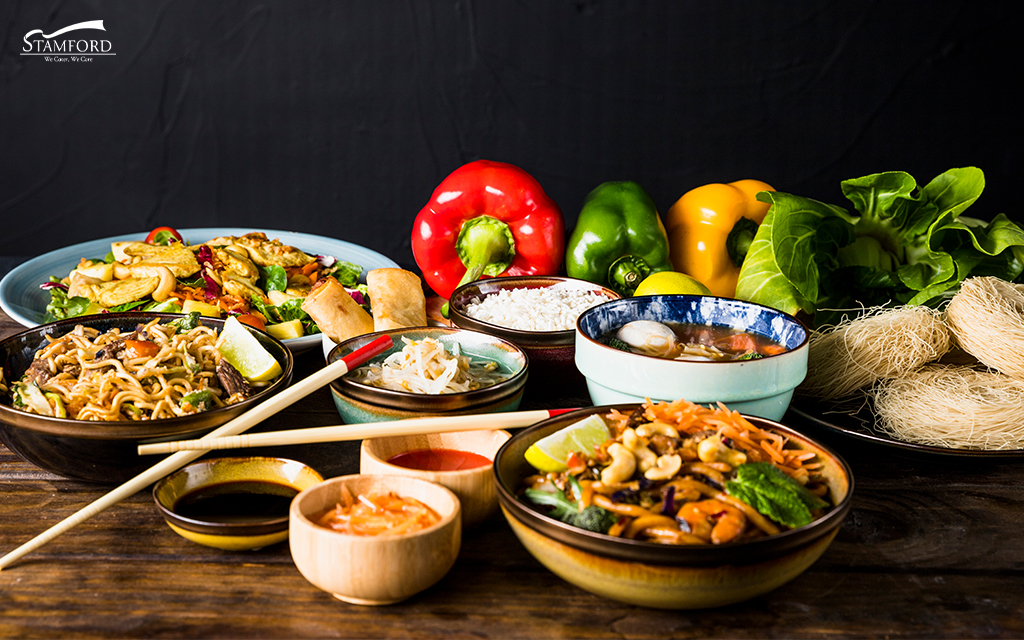 Some foods are more expensive than others. Therefore, the cuisine you select can impact your catering budget. Of course, exotic cuisines like French or Japanese usually cost more per meal. So you may want to steer clear of these options. Meanwhile, Southeast Asian cuisines have a broad range of dishes that can be prepared with inexpensive ingredients without compromising flavour.
Tip #4: Understand proper portions to avoid over-ordering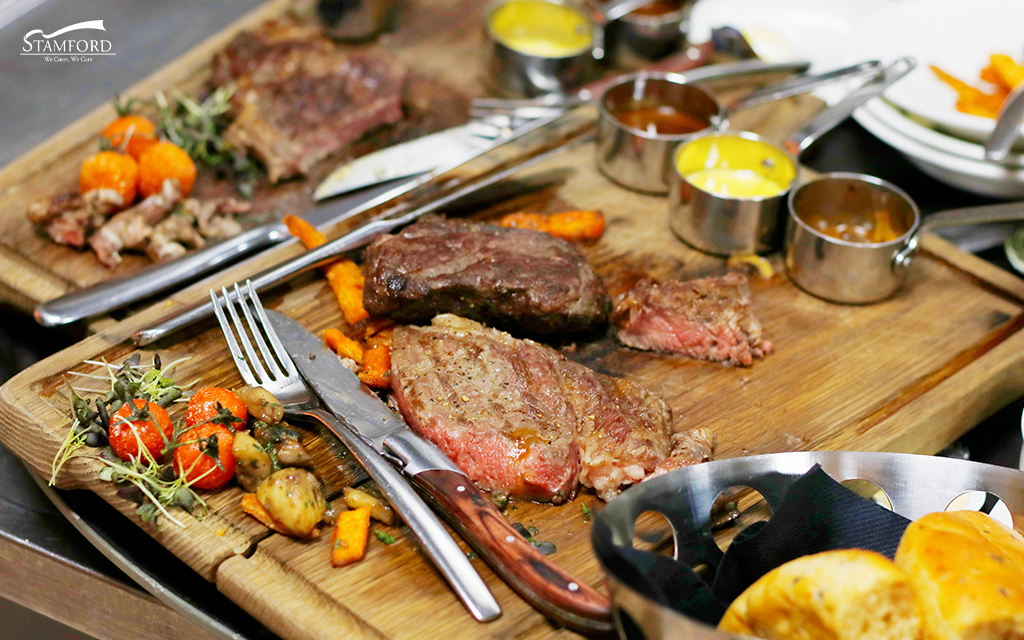 As the host, you will want to ensure your guests leave your party feeling satisfied. As a result, there is a tendency to over-order. However, this is a surefire way to bust your budget, and you will probably be left with tons of food waste. So understanding proper portions is vital to keeping costs in line without sacrificing quality.
Have your guests RSVP to the event early. This way, you have a better estimate of the number of attendees, thus allowing you to plan the quantity of food required adequately. Once the guest list is ready, communicate with your caterer to determine appropriate serving portions for each dish.
Tip #5: Draw upon past experiences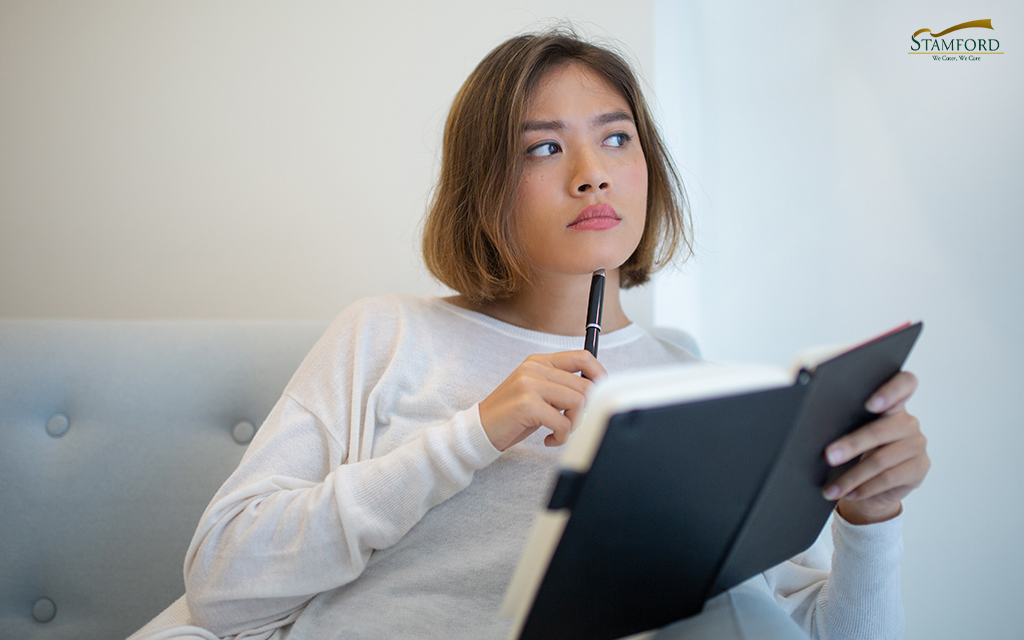 If this is not your first rodeo planning a party, you can count on your experiences organising past events to make informed decisions. Reflecting on previous parties can help identify successful strategies and areas for improvement.
For example, monitoring consumption patterns during past events can provide valuable insights into the ideal portion sizes for your guests. Attendees may also have shared feedback on their preferences for future catering menus. Noting down these details can allow you to keep track of the most popular dishes and explore ways to replicate them within your budget constraints.
Catering on a budget does not mean sacrificing taste or quality. By implementing these practical tips we shared, you can still create affordable meals that impress your guests and leave a lasting impression while keeping your budget intact. Remember, it is all about finding the right balance between cost and quality.
Fortunately, you do not have to search far for an affordable caterer that offers top-quality food and services for your party. At Stamford Catering, our extensive and innovative menus are competitively priced and tailored to suit a diverse group of households and corporate customers. Do not hesitate to contact us today to enquire about our menus and services.