Why You Should Consider Mini-Buffet Catering Services
December 7, 2022 / Stamford's Admin
As we begin to wind down on 2022, it is also the time of the year when the festive celebrations are gearing up! Whether you are throwing a party to commemorate 2022 or planning an intimate gathering with a few loved ones, there is one thing that should be ever-present at your event – food!
A delicious buffet spread with a selection of choices forming the epicentre of your party will undoubtedly impress your guests and whet their appetites accordingly. However, as is often the case, how do you balance having ample choices for your guests without food wastage? The answer lies in mini-buffet catering.
Why mini-buffets?
Mini-buffets are perfect for parties with a smaller group of attendees or limited space, which pretty much encompass most house parties in Singapore. So if your event fits these descriptions to a tee, you might want to give this option a try! You may find that there are plenty of benefits to doing so.
Benefit #1: Takes up less space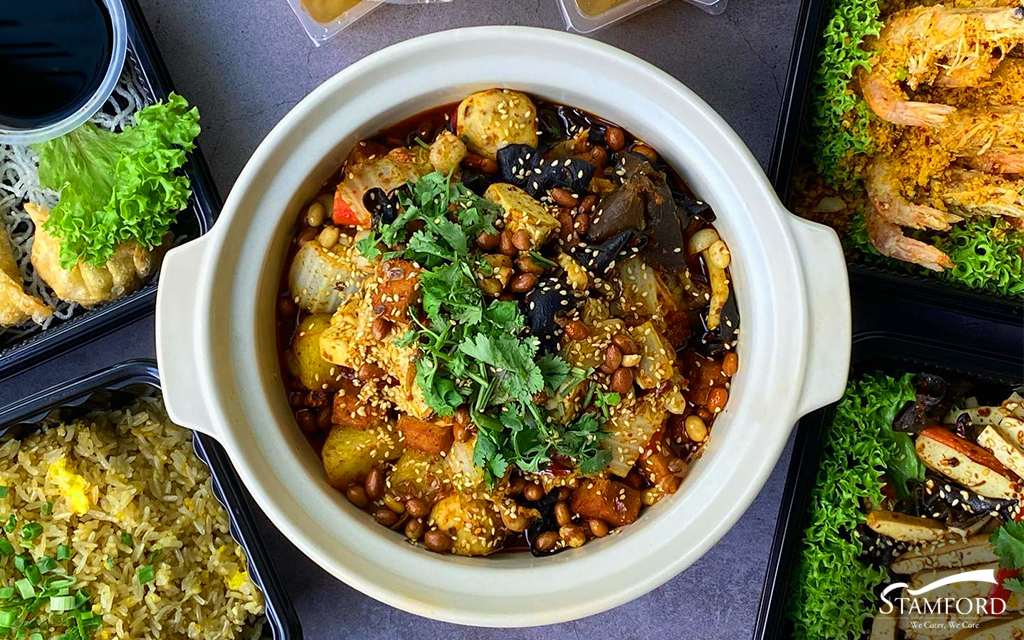 The best parties often require thorough planning. This includes finding the most convenient spot to place the food so that your guests can access the buffet spread easily. However, this is easier said than done, especially when you are dealing with a large buffet spread. 
Fortunately, this is less of a concern with mini-catering. You can get a couple of tables to place the dishes without occupying a significant amount of venue space – your home. This leaves plenty of room for guests to mingle and have fun without worrying about toppling the buffet table.
Benefit #2: Less expensive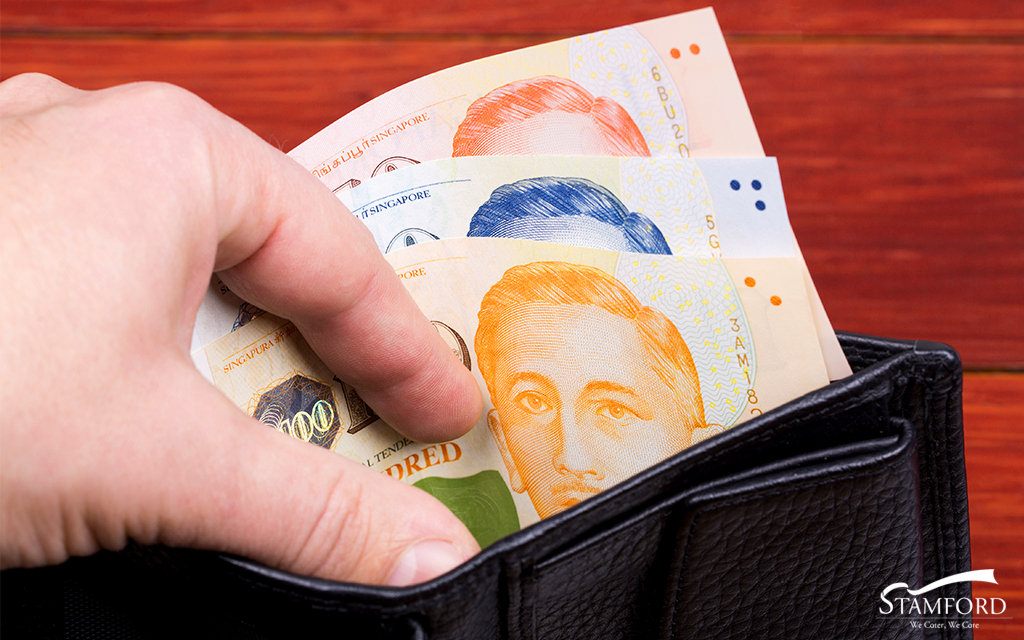 You are most likely working with a budget for your party. As such, there is a delicate balance between adhering to your budget and providing your guests with a plethora of choices. And as the organiser, you definitely want to appear as a gracious host. 
Mini-buffets allow you to thread that needle, achieving the best of both worlds. This is because mini-buffet menus are generally more affordable than regular buffet spreads thanks to their smaller portions. 
Another factor you have to consider when ordering a full set-up buffet spread is the timing. Caterers recommend that customers consume the food within a set amount of time – usually three hours – for food safety reasons.
However, this is less of a concern with mini-buffet catering. The dishes typically come in disposable containers, allowing you to heat the food with a microwave only when your guests wish to consume the food. Instead of rushing to clear the food, you and your guests can take your time to enjoy the spread to the fullest. 
Benefit 3: Reduce food wastage
It is not rocket science! Smaller portions generally help reduce food wastage. In the event there is extra food left over, interested guests can easily "tapao" the dishes and bring them home in the disposable containers the food came with.
When is it unsuitable to consider mini-buffet catering?
Given its numerous perks, mini-buffet catering undoubtedly sounds like a dream! So does this mean mini-buffets should be your go-to option for every party? Well, not always.  As we mentioned, mini-buffet menus are usually catered for smaller party groups, making them unsuitable for larger events. So if you plan on having a huge guest list, we will advise you to consider our regular buffet spreads instead.
Careful planning and budgeting are crucial aspects of hosting a memorable party! But if you are not careful, you may find your food catering taking up a significant chunk of your budget. This is where a reliable halal mini-buffet catering service provider in Singapore, like Stamford Catering, can help!
With over 20 years of experience in the industry, our team has provided exemplary catering services for numerous parties and events. As such, you can rest easy knowing that you will receive top-quality food and services when you engage in our help. Do not hesitate to visit our website today to browse our comprehensive menus.