Wedding Buffet Catering Testimonial
Recently, we had the pleasure to be part of Dick & Elaine's 30th Wedding Anniversary Celebration and the team is delighted to have received a testimonial from them. It is kind words like such that keeps the team going and continuing to strive to provide our clients the best. 💪
Thank you Dick & Elaine for letting Stamford Catering be a part of your joyous occasion and we looking forward to serving you guys again!
Stamford Catering was our caterer for our 30th wedding anniversary celebration last 6th of May 2023 at the St Teresa Centre.

It was a truly wonderful and memorable event, and many of our guests gave us very good feedback about the food. In particular, they found the food delicious, balanced and well-presented. The quantity served was also generous. The only area for possible improvement would be the portion of caesar salad, which could be increased a bit more.

The May 6 staff were generally courteous and were very professional. If we were to suggest one aspect to improve, it is to find a way to accommodate to guest(s) who might arrive late for some food, and to be able to communicate/ respond better in that kind of situation.

The staff who set up the theme decorations on May 5 were very professional, friendly, accommodating and helpful.

Anniv theme. This has set the tone of the event, and has made the entourage and guests feel very positive emotions and experience a very elegant ambience (even if we were not in a hotel).  The memories created and the resulting photos & video were truly wonderful and delightful.

Throughout the wedidng preparation, Eileen Tan, our Stamford point of contact was very responsive and helpful. She listened and considered our points and requests, and we genuinely felt she did her best to help us.

Over-all, we are highly satisfied with the quality of food, theme package, service, price package and staff professionalism. We highly recommend Stamford to others who are looking for a caterer for their wedding celebrations and other milestone events.

Warm Regards,

Dick & Elaine Cercado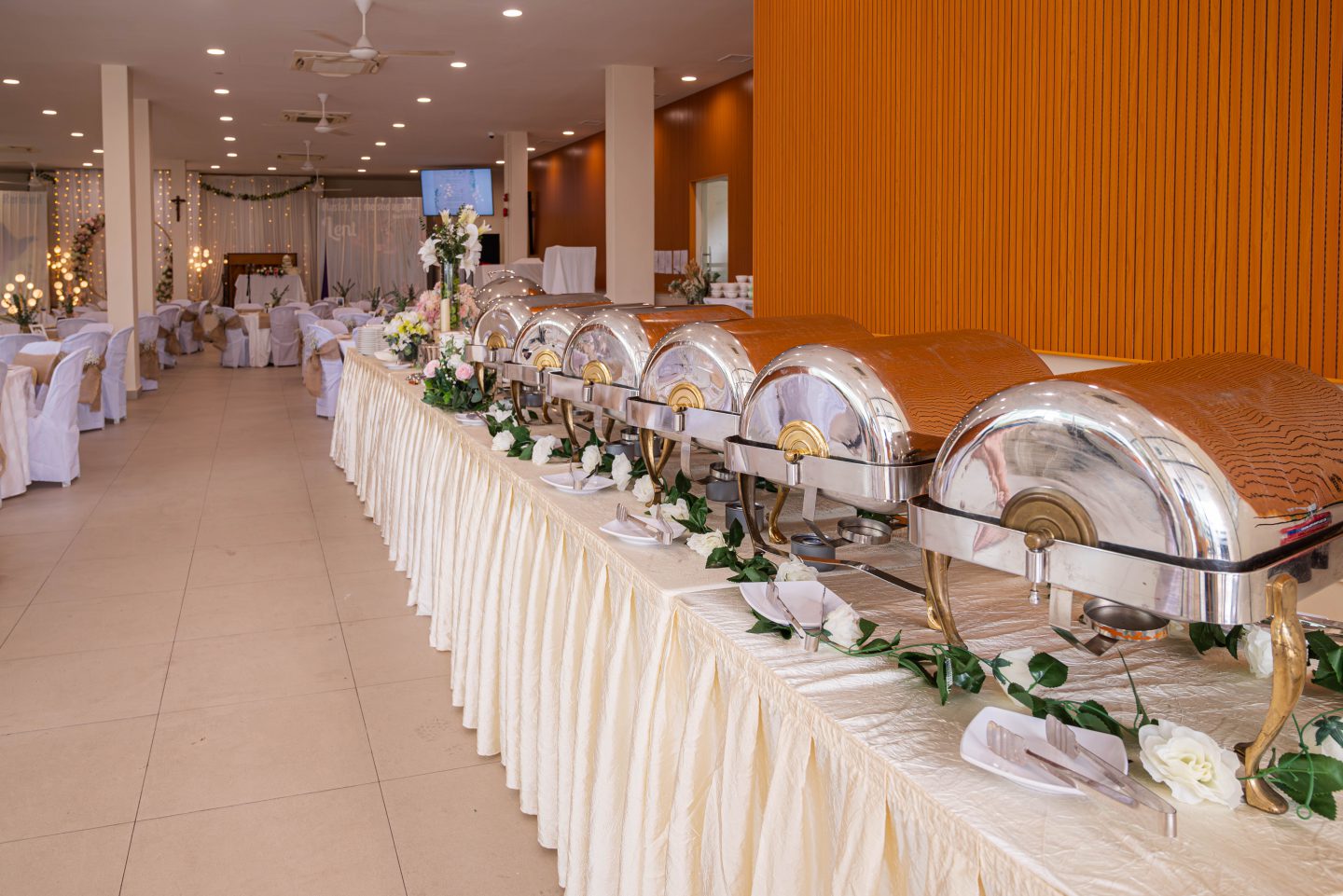 For Wedding Buffet Catering, call or email us below!
🌐 https://shop.stamfordcs.com.sg/menu/wedding
☎️ 6852 3338
📧 sales@stamfordcs.com.sg