BBQ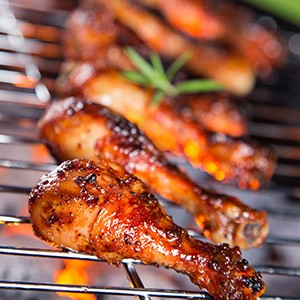 Why Paying Professionals For BBQ Catering in Singapore is a Great Idea
For some people, the thrill and excitement that comes with hosting a party is just too much to pass up. Whether a person is planning a birthday party or a corporate event, making sure that the right food is served is a must. Often times, an event planner will not have the equipment or the experience needed to perform the BBQ catering in Singapore needed. Hiring a BBQ catering professional to suit your catering needs can be very beneficial. Before hiring a company for this work, an event planner should find out more about their past clients. Here are some of the benefits that come with hiring a professional to cater an event.
The Experience Needed
Most people fail to realize just how hard it is to determine the food that everyone likes. If a person does not have any past experience with cooking for a large group of people, they are destined to make crucial mistakes like gauging the amount of food to order or the type of food to choose from. Rather than letting an event fall apart due to a lack of experience, a person can find the best halal BBQ catering services in Singapore. Looking around for reviews online is a great way to assess the track record a catering company has. Once a person has done this type of research, choosing the best catering service will be much easier.
Focusing on Other Event Planning Tasks
If an event planner fills up their time focusing only on the food at their party, it will take their focus and attention off of other important tasks like the ambience, entertainment and guest lists. This means that the event may suffer as a result of this lack of proper management. Hiring a professional catering service to fulfil your food catering needs at a BBQ party is well worth the money.
Before hiring a service, a person will need to find out exactly what they are offering. Using a catering service that can provide plates and utensils can help an event planner out greatly. With the help of a reputable halal barbeque catering services, a person will be able to get the food they need for their event with ease. When you've decided, you can contact us at Stamford Catering to fulfil your BBQ Catering needs.